Industrial Chemicals, Inc. Acquisition
By Michael Schwartz
February 9, 2022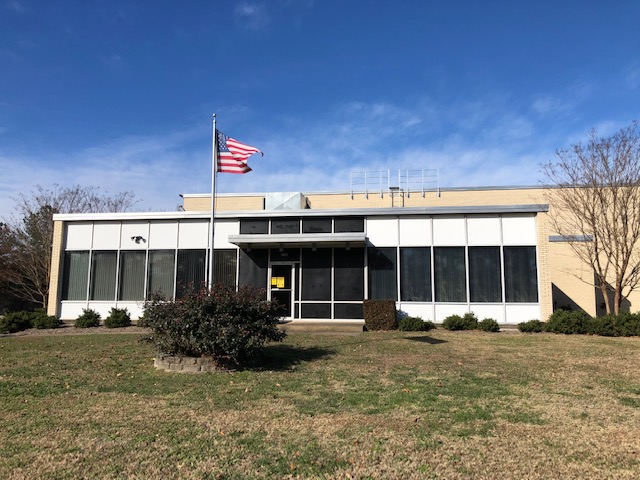 The owners of a handful of Richmond-area companies, from an engineering firm to a chemical distributor and an electrical supplier, decided to sell in 2021, leading to a rush of deals to close out the year.
While the industries involved varied from deal to deal, there were similarities in what motivated the sellers, including succession planning, capitalizing on a hot market, and fears of potential changes to the tax code in 2022.
Last week's installment highlighted the first batch of those sellers. Here's the latest installment with more to come:
Industrial Chemicals Inc.
William Lane III remembers the conversation his parents had as his father weighed whether to make what could amount to a life-changing business decision.
It was the 1970s, and his dad, William Lane Jr., was working in sales for Phipps & Bird. The longtime Richmond company was considering shutting down its industrial chemicals division and the elder Lane thought the business was worth salvaging and going it alone.
"He was selling for them and they were basically going to close it down. My mom said, 'This is your chance," Lane III recalled in a recent interview. "My dad actually bought it from them. He started growing it from there and we've been growing in the Virginia region ever since."
That vote of confidence from his mother culminated in late 2021 with the sale of the family's Industrial Chemicals Inc., which Lane III has been running since taking the reins from his dad in the late 1990s.
The buyer was Colonial Chemical Solutions, a Georgia-based firm that has been in rapid growth mode. Terms of the Industrial Chemicals acquisition were not disclosed.
From its facility at 2540 Bellwood Road, Industrial Chemical peddles what its name implies: industrial chemicals and related services such repackaging, storage, and custom blending.
Its bigger clients are in varying sectors such as energy, food, and chemical manufacturing, nearly all in Virginia.
"We're very entrenched in all manufacturing facilities from food to pharma to water treatment, Lane said.
The deal with Colonial began around the time of the start of the pandemic.
"In the spring of 2020, Colonial approached us," Lane said. "We just took things very slowly. They valued our people. They value the way we market. The time to do this is when the right buyer is afoot."
Colonial wanted a presence in Virginia to add to its territory east of the Mississippi River, which it covers from its facilities in Savannah, Charlotte, and Atlanta.
Lane said he realized that his company would benefit from Colonial's broader reach both nationally and in foreign markets, particularly as supply chains tightened as the pandemic has worn on. He said products like citric acid and propylene glycol have been hard to come by or are getting more expensive.
Lane also had succession planning to keep in mind. Unlike how his father groomed him to take over the company, Lane said he's the end of the line.
"It was tough for me to come to grips with that. I'm 56, but I have no family coming into the business," he said. "I've got two sisters and they did their own thing and my kids have expressed they want to do their own thing. We didn't raise our kids to do anything but be their own person."
Industrial Chemical's 10 employees are now part of a 122-person team at Colonial. That includes Lane, who is now vice president of operations at Colonial.
"They want me to hang around and be part of the company's future and that meant a lot to me," Lane said. "To be able to shepherd this and do right by our staff made it a lot easier for me."
Lane said he hadn't necessarily intended to get into the family business, but it also was hard to ignore.
His father had him start working at the company at age 14, getting a taste for all the manual jobs that are part of the chemicals business.
After getting a business degree from the University of Richmond, Lane was free to pursue a career elsewhere but entertained an offer from his father first.
"He talked me into coming in and showing me the business side because I had done all manual labor. But, in hindsight, that was a good thing. He said come in and learn the other side and if you don't like it then go out and do your own thing."
Looking back, Lane said his father knew what he was doing.
"I think he did groom me," he said. "I just didn't realize it at the time."