Colonial Group Inc. Acquires Crown Carbon Reduction Technologies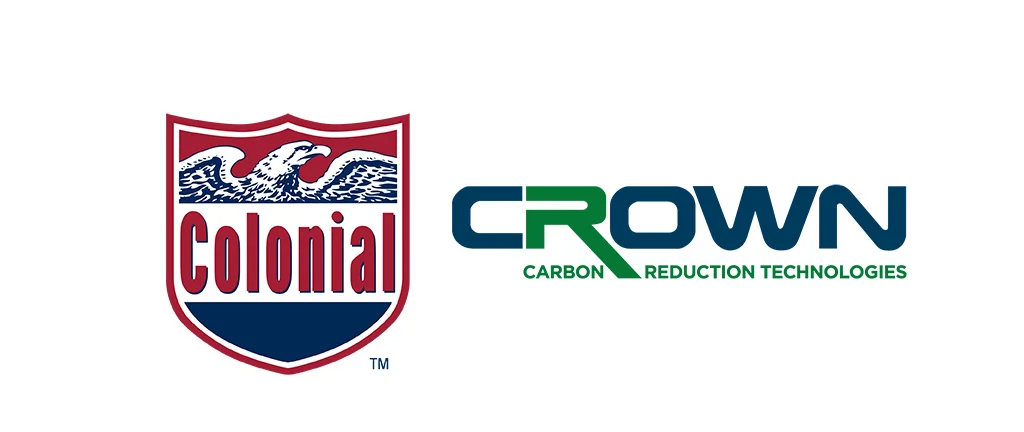 Savannah-based Colonial Group anticipates expanding its specialty chemical business with the new division.
(SAVANNAH, GA / GILLETTE, WY) Savannah-based Colonial Group Inc. has announced the acquisition of Crown Carbon Reduction Technologies (Crown) of Gillette, Wyo., effective November 1, 2022.
Crown, a portfolio company of Merit Capital Partners, is a leading provider of process chemicals for dust control, freeze conditioning, antioxidants, road stabilization, water treatment, and fuel catalysts with a focus on the mining, exploration, and production industries. Its products are used in a variety of applications to reduce waste, ensure regulatory compliance, and improve efficiency.
Colonial Group is one of America's largest privately-held companies with subsidiaries operating in numerous states spanning diverse business sectors.
"We are excited to add Crown Carbon Reduction Technologies to our family of companies," said Christian Demere, president and CEO of Colonial Group. "We look forward to working with Doug and the entire Crown team in supporting their continued growth and success."
Crown will operate as a standalone business of 34 employees and will remain headquartered in Wyoming. Its Division president, Doug Simmons, will report to Brett Giesick, chief operating officer at Colonial Group.
"We're excited to become part of the Colonial team," said Simmons. "The strong cultural fit will provide numerous opportunities for the team, and we see tremendous growth potential ahead that will deliver significant value to our customers and our suppliers."
Colonial's purchase of Crown represents an opportunity to continue to build the diversified energy and port-related company's chemical distribution portfolio, according to Demere. Specifically, Crown allows Colonial to grow its specialty chemical business, adding to the products offered by Colonial Chemical Solutions and AquaSmart and allowing for expansion to new geographies and industries.
Global M&A advisory firm, Grace Matthews, served as financial advisor to Crown and Merit Capital Partners on the transaction.
ABOUT CROWN CARBON REDUCTION TECHNOLOGIES:
Crown Carbon Reduction Technologies (Crown) is a leading provider of process chemicals headquartered in Gillette, Wyo. The company provides comprehensive solutions that improve the efficiency and sustainability of the mining and energy-producing industries. Crown promotes efficient material handling, improved operational reliability, reduced fuel requirements, and reportable emissions. The company provides customized solutions to satisfy customer expectations and deliver quantifiable results. Its technologies enable customers to lower their carbon footprint, meet regulatory standards, achieve their environmental objectives, and improve their bottom line. To learn more about Crown, please visit https://crown-crt.com.
ABOUT COLONIAL GROUP INC:
A fourth-generation family-owned business founded in 1921, Colonial Group Inc. ("Colonial Group") is a diversified energy and port-related company headquartered in Savannah and one of America's largest privately-held companies. In 2021, the company marked its 100th anniversary by celebrating with its dedicated team of more than 2,000 employees, giving to hometown causes, and observing historical milestones. Over the years, the business has diversified to be the umbrella company of Colonial Oil, Colonial Terminals, Colonial Fuel & Lubricant Services, Enmark Stations/enmarket, Colonial Energy, Colonial Chemical Solutions, Colonial Towing, Savannah Yacht Center, and Aqua Smart. For more information on Colonial Group Inc., please visit https://colonialgroupinc.com/.
ABOUT MERIT CAPITAL PARTNERS LP:
Since 1993, Merit Capital Partners has raised and managed $2.8 billion across seven institutionally sponsored limited partnerships, deploying capital in 98 platform investments. Merit invests in minority and majority recapitalizations, management buyouts, acquisition financings, and other shareholder liquidity events. The firm seeks to partner with founders, business owners, management teams, and independent sponsors. Merit continues to pursue investments in high-quality, established businesses with carefully conceived operating strategies across the manufacturing, distribution, and services industries. Focusing on companies with EBITDA over $4 million (all sizes considered for portfolio add-on investments), Merit targets new platform investments between $15 million and $60 million. (http://www.meritcapital.com/)
MEDIA CONTACT
Marjorie Young
Carriage Trade Public Relations® Inc.
912.844.9990
www.carriagetradepr.com
marjorie@carriagetradepr.com